We're not currently accepting funding applications
Over 10 years of grant giving
Giving with a  focus on children and young people, and supporting people with either physical or mental health challenges. Funding may be awarded for either capital projects or ongoing costs.
PROJECT CASE STUDY:

BACK UP
"I am so much more positive now, about everything. I have dropped off kerbs, negotiated hills and cobbles and feel so much more confident about life in general. All in 5 days. Wow!"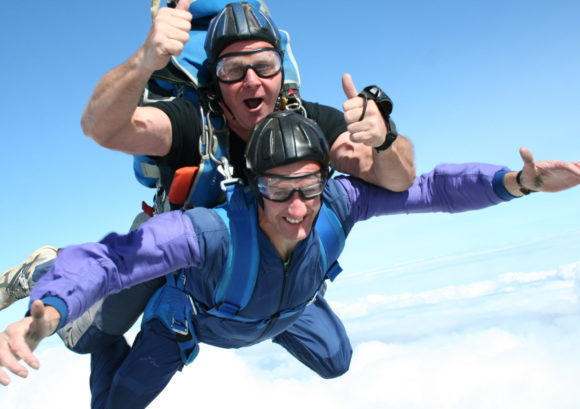 Grant Application Process
Apply online
Before applying, please ensure you meet all the eligibility criteria
Confirmation of Receipt
You will receive an email confirming we have received your application and a copy of the application for your records.
Selection Process
All grants are made at the discretion of the trustees and their decisions are final.
Outcome Awarded
We will send you a letter with our decision within 3-4 weeks of the next Trustee's meeting.
PROJECT CASE STUDY:

The Yard Adventure Centre
"We are very grateful to the Trust for investing in this vital work, without which we wouldn't have been able to meet our current high standards of care and continue to run our services."
How often are grants made?
Grants are normally made twice a year, usually March and September. We also award multi-year funding to longer term partners, this is usually an annual payment for a minimum of 3 years. 
How will I know if my application has been successful or not?
Once the trustees have met we will be in touch to inform you of the outcome of your application. This would normally be in the form of an e-mail or letter 3 -4 weeks after the trustee meeting.
How many times can I apply?
 Subsequent applications can be made 12 months after a previous application. It doesn't matter if you were successful or not. 
What makes an ideal recipient?
At The Ryvoan Trust we want your application to be concise and to the point. You know what your organisation does best and what funds you need to make that happen. 
PROJECT CASE STUDY:

"Thanks to the Trust's support, Edinburgh Children's Hospital Charity (ECHC) provided free emergency care packs filled with food and essential items to every family visiting the hospital and to families with children shielding at home"